I was so excited to be a guest on the Goals to Results podcast with host Dennis Riley! The episode is now available! Check it out here: https://goalstoresults.com/steph-hilfer-success-story/
Here's a quick synopsis of what we chatted about on the episode:
While I started my branding agency, Viim, back in 2018, I've always been a bit of a serial entrepreneur. As a kid I took business seriously even with my babysitting and lemonade stand ventures! As I got older, I started my own photography and graphic design companies, and eventually decided to start Viim.
Starting a business definitely has had its ups and downs, and I love telling the story of how it all began. One of the toughest challenges I faced was navigating a partnership dissolution just a couple of months into starting Viim. But I pushed through and learned so much from the experience.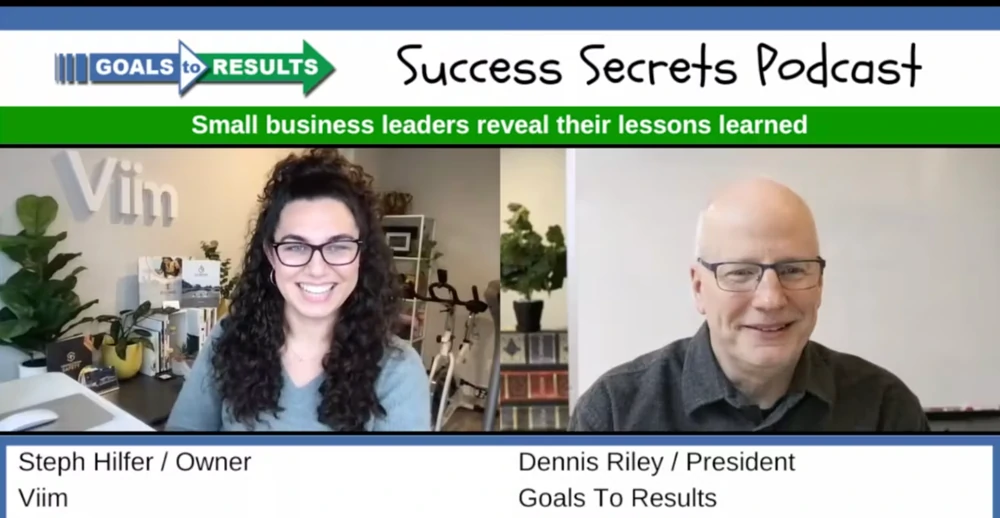 In 2020, my business unexpectedly picked up due to the surge in the digital world. This got me thinking about how important it is to have a strong online presence. That's why I ask my clients, "How are you presenting yourself digitally?" Matching their online presence to their core values is crucial, and that's where I come in. I help create beautiful brands that truly represent who they are.
If you are inspired by this episode, I'd love to hear from you! Shoot me a message with your thoughts, or let's connect and chat about how you are presenting yourself digitally!