Harnessing the incredible opportunity that social media offers can transform your business.
Social media advertising is still among the fastest growing areas in the advertising world. This is because an estimated 2.43 billion people worldwide are using social media daily. And this is only supposed to increase. That number should be closer to 2.9 billion by 2020[S1] .
But let's talk about your business. As much as you would love to have all 2.43 billion people buying your product or service – we know that's probably not very realistic. What you don't want to do is throw money at social media advertising without being selective in your audience or without creating a strategic plan. So, let's talk about the key elements to consider before you begin your social media advertising.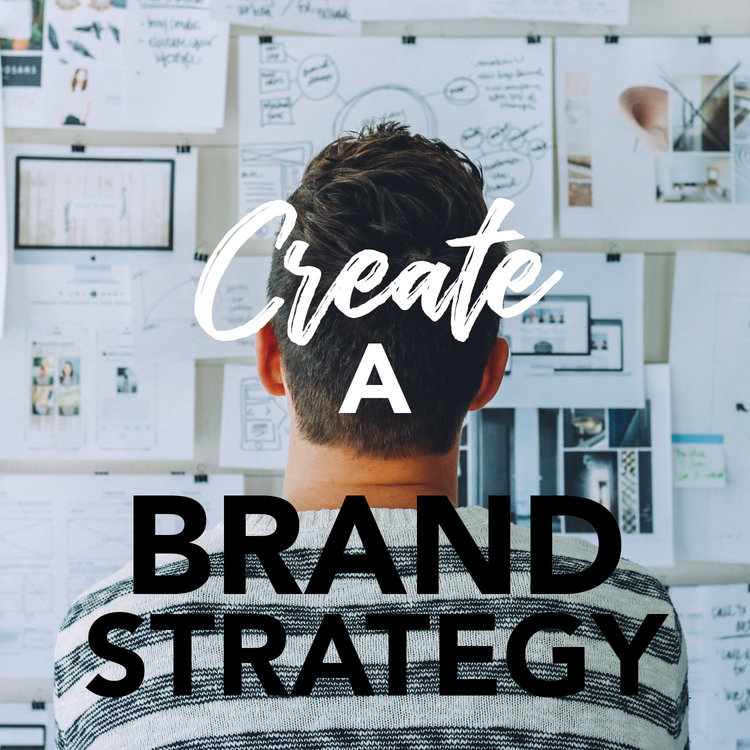 1. Create A Brand Strategy
The foundation of any good marketing campaign is establishing a strategy behind what you are trying to achieve. A brand strategy will help you define what you are trying to achieve with your social media advertising. By taking the time to create a strategy behind your efforts, you are taking the steps necessary to make the most of your marketing budget and outline the tactical efforts that it will take to achieve your goals. Defining your overall brand strategy will help you identify key opportunities that you can you use in your social media advertising efforts.
For example, if you sell hair care products and create a brand strategy – let's assume that you have identified that capturing curly hair clients could take your business to the next level and help you achieve your goals. This also helps you when deciding what to create for your social media ads – something that speaks directly to curly-haired clients. It helps support where your advertising dollars are best spent.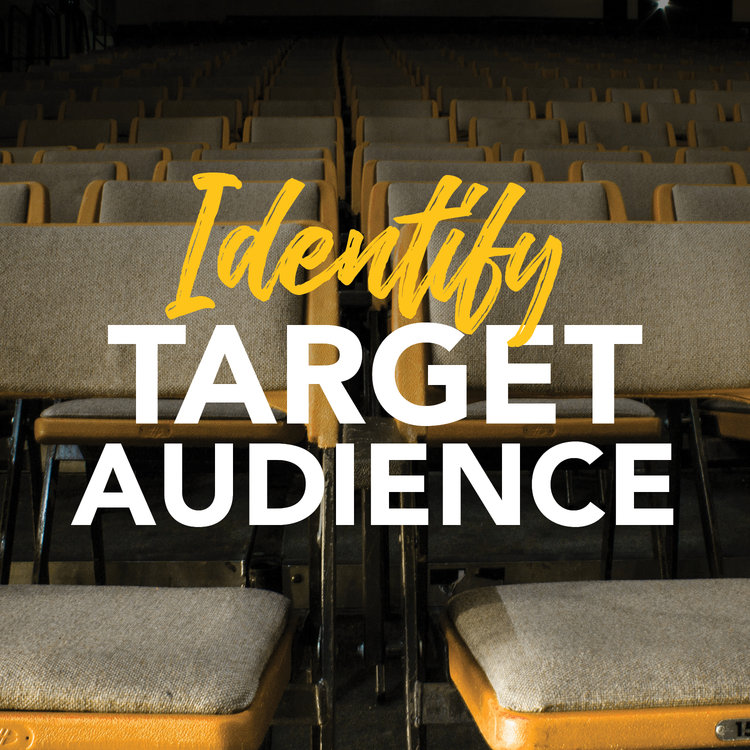 2. Identify Target Audience
When it comes to your budget, identifying your target audience is paramount. What you don't want to do is throw money at a social media advertisement without first being selective in who you want to see that ad.
Here are some ways you can identify your audience:
Gender; are you targeting a female or male audience?
Age; how specific should you focus your ad?
Location; where is your geographical target?
Competition; are there brands similar to yours that have your ideal audience?
Interests; what hobbies or activities would your audience most likely engage in?
We have found that the more specific you are in creating your audience the better your results will be. By starting out with a smaller, but stronger audience you get the most bang for your marketing buck. After you test your ad, adjust it for top conversion, then you can start to broaden your audience.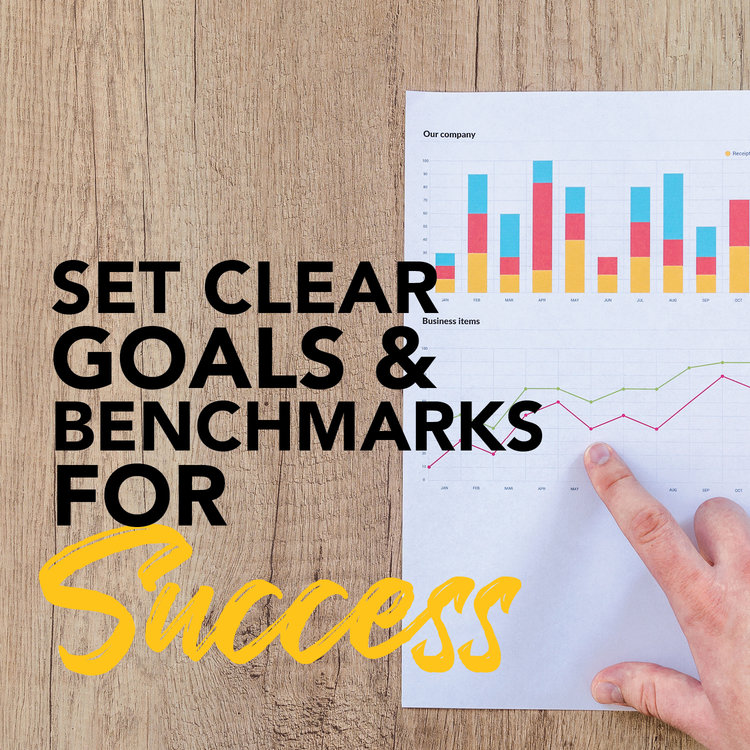 3. Set Clear Goals and Benchmarks for Success
Part of creating a social media ad strategy is determining what your goals are. How will you know if you are doing well if you don't set some foundational goals? Typically, goals are based on what you are trying to achieve. For example, if you are looking to grow awareness of your brand, you might be measuring your impressions (or how many people saw your ad). If your goal is to obtain leads, you might be measuring how many people achieved the action of filling out your form. Setting goals that are in line with your overall objective will help you stay targeted in your approach.
Also consider setting benchmarks to celebrate successful markers in your marketing journey. Maybe you are looking to increase your conversion rate. Set a benchmark goal so that if you are not yet hitting that mark, your team knows to keep working on content that converts at a higher level. This will push them to continually develop winning content.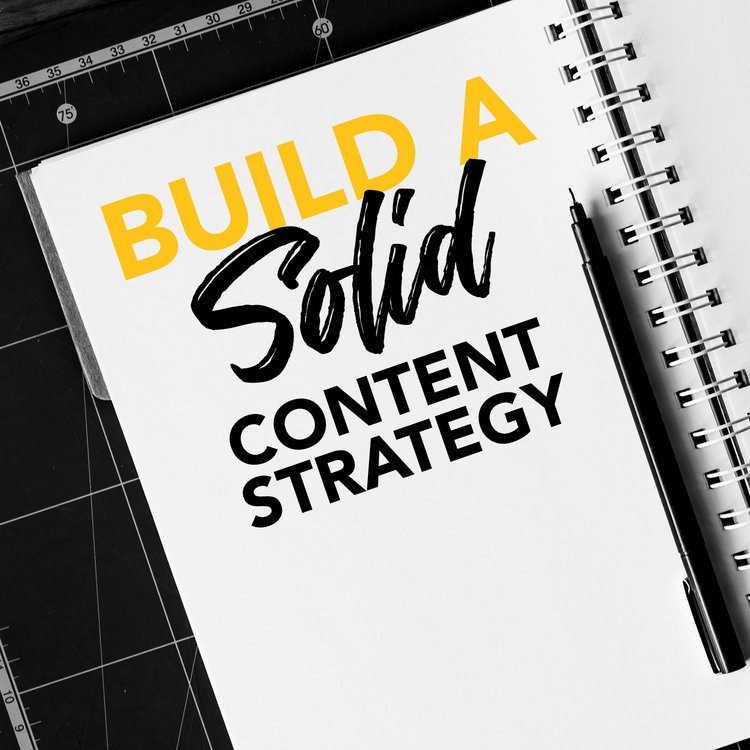 4. Build A Solid Content Strategy
Speaking of content – a social media advertisements success is based on more than the ad itself. You must think about the journey that client will take. Once they click on your ad, where are they going to land? Is the content on that page compelling? Does it make them want to take the next step? Is the next step clear?
Developing a content strategy that keeps your lead moving from one step to the next is imperative to a successful inbound lead funnel. You could have a phenomenal social ad, great imagery, compelling copy but if you aren't looking at the full user experience you are missing out on developing a relationship with that person and most likely are losing a lot of interested parties along the way.
So, what do you need to do? You need to first think about where the lead is going to land. Then after capturing their information, what is the person going to receive? Maybe an email drip campaign that offers intriguing content. Remember, if you are not offering something of value to your leads, they won't convert.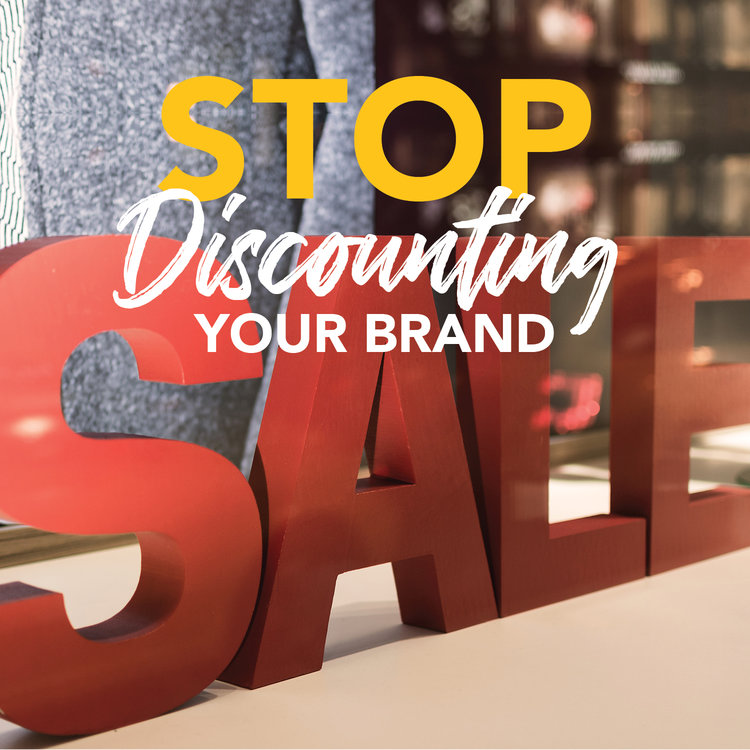 5. Promotion Strategy – STOP DISCOUNTING YOUR BRAND
Wow, this step is vital and something that I coach to regularly. Time and time again, I see brands discounting their products or services thinking it is the only way to get business. Promotion does not have to equal discounts. To a savvy shopper, a discount might indicate that you are hurting for business. Instead of discounting, think about ways to promote a product or service that adds value to your customer. For example, imagine that as a hair care brand, I could promote my shampoo and conditioner at 50% off OR I could instead promote my best-selling shampoo and conditioner offering a refillable travel gift set. One adds value to the customer, the other simply hits your margins negatively without adding value.
When you think of how this applies to social media advertising – don't think you have to offer a discount to advertise your brand. Again, if I was a hair care brand, instead I could put together a social ad series focusing on curly hair offering how-to videos to create the bounciest, shiniest curls possible (using your wonderful products of course…) Then you provide strong calls to action that move that client towards purchasing on your site.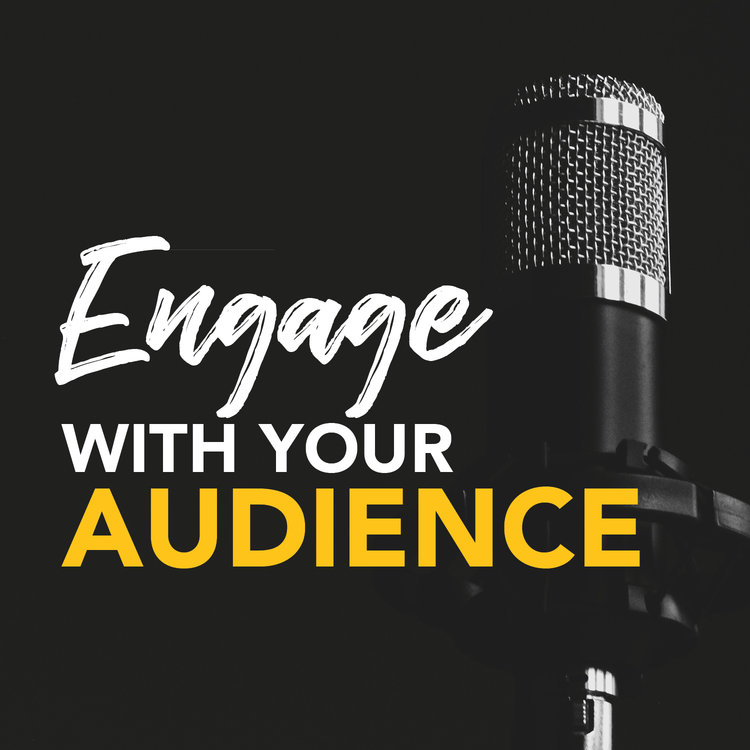 6. Engaging Your Audience
Engagement is the key to building loyalty. This means your audience will start to advocate for you and refer their communities to your product or service. Make sure that your strategy has plans for audience engagement.
Since we are already using the example of a haircare company… why stop? If I wanted to engage my audience, a great way to do this would be to use social media to ask questions of my audience. Ask your curly-haired clients which products of yours they love the most. Then engage in that conversation. Don't just like their response. Talk to them! Think about if you posted on a brands social media post – would you prefer a like or someone actually talking to you? It could be in the comments section or through a private message.
Looking for more ideas on how you can engage your audience? Check out 7 Ways To Engage With Your Audience.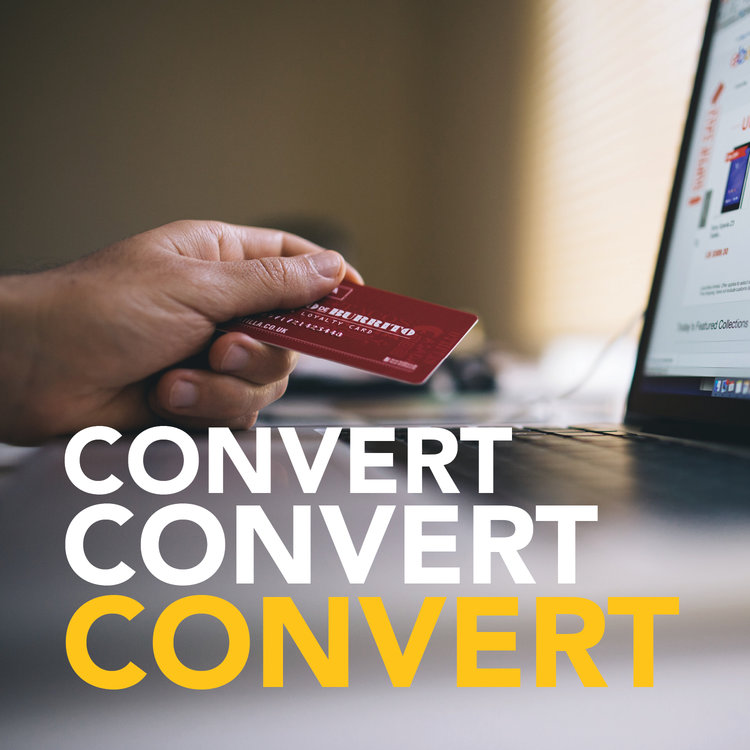 7. CONVERT, CONVERT, CONVERT!
I can't say this enough. You can spend a huge amount of money on social media advertising but if you don't focus on your conversion rates – you are wasting your money.
If you are anything like me – you love marketing analytics. And if you don't – immediately find or invest in someone that does. In analyzing marketing data, you should be able to identify clearly if there is an area where leads are being lost. Maybe your social media ad is working great, but you are losing people on your landing page. This tells you to put your energy into creating more compelling and convincing content on your landing page.
By focusing on the areas that are clearly not working within your user experience, you are going to start converting at higher levels – meaning more leads!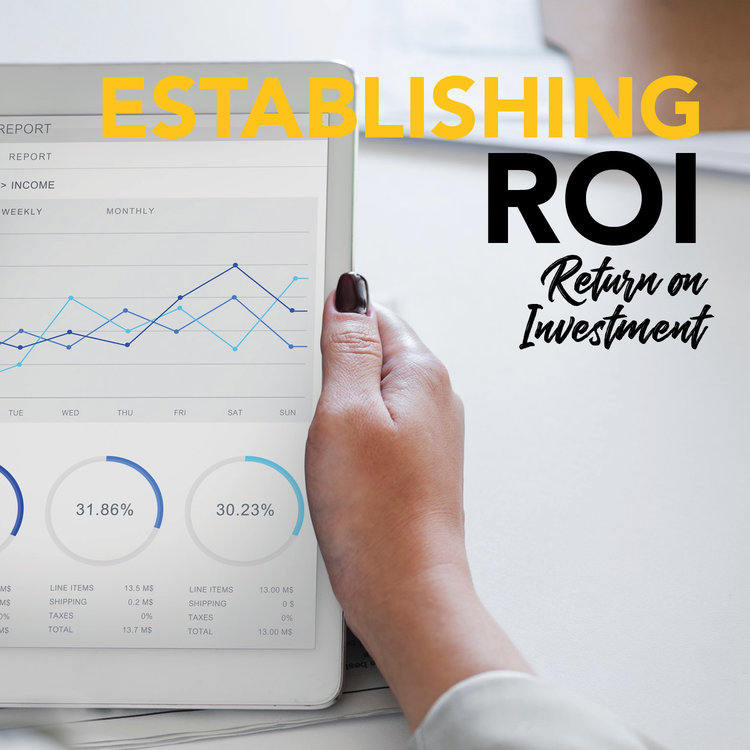 8. Establishing ROI
So now that you have a strong social media ad campaign running, you are going to need to analyze and repot on your performance. You can also use this data to determine your return on investment, or ROI. Make sure that your organization has a way to track the leads coming in so that you can start to better understand the purchasing patterns of those leads.
For example – knowing that a lead from Instagram typically leads to 2x's the purchasing than a lead from Facebook can help you make stronger decisions on where to invest future funds. Based on this information, maybe you increase your Instagram budget to capitalize on this new information.
So what does this all mean to you?
If I leave you with nothing else today – remember this… Social media is so much more than pretty pictures gathering likes. It is a vehicle to drive business performance.
Partner with Viim and we can help you harness the incredible opportunity that social media offers to transform your business.
We understand how to expand your influence, your audience and most importantly – your profits.